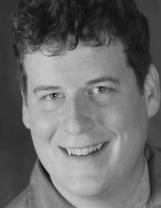 All right, so with the new year comes a new look for the website.  I know it is February already…but better late than never.  I felt that with the incoming year of 2009 that the Tao of John needed some sprucing up.
A lot has been going on…Summer and Smoke is moving right along and I have been blessed to direct a great group of actors who have clearly put a lot of work in on their own time.  This will pay great dividends guys as we get closer to performing in front of an audience!!  If you are in the Murfreesboro area,  stop by Tucker Theatre Feb. 18-22 and check it out for yourself!
IDS is planning a few trips in the next few months.  Our first stop will be SETC where will do some recordings and present a workshop.  Then later on in March we will be heading back to the Humana Festival of New American Plays at Actor's Theatre of  Louisville.
TN Governor School for the Arts has held auditions and looks to be an interesting summer program that is starting to take shape…more on that later!