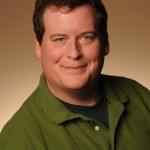 It is a unique situation.  It is a situation that fits the play thematically… somehow…the play, Romeo & Juliet.  And here it is, Theatre Ensemble of Nashville is producing Romeo and Juliet and one of the actors, Josiah Gibbs (who I have previously directed and taught in class) is playing Lord Capulet; unfortunately, he had a family member pass.  It is opening weekend and they need a Lord Capulet.  That's where I come in, stage left…even.
I will perform Lord Capulet (script in hand) for two performances (Sat. Jan 29th @7:30pm and Sun. Jan 30th @3pm)  and then happily return the role to Mr. Gibbs.  Please follow the above link to the theatre's website for the run schedule and ticket info.
My thoughts are with Josiah and his family.
So, there you have it…Lord Capulet…a walk on role?