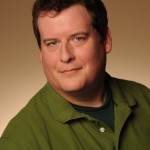 So, an UPTAdate about my auditions in Memphis.  First time at UPTA's and I thought they were really well done.  The snow was a pain as some companies bailed before my audition.  I understand.  I was in the last group on the last day, so on the positive, those left were really glad to see us, haha!
I gotta a callback from Kentucky Shakespeare.  I was totally stoked and would love an opportunity to work with them.  The callback went well, in my humble opinion, but you know how it is in this business…so fingers crossed.
I met some really cool people.  It is my pleasure to have met an entirely funny and very cool person, Natalie Canerday.  She was the mom on October Sky.  She is a treat.
I also ran into some old friends…so it was a good time.  A good time that hopefully leads to a gig.
More to follow…