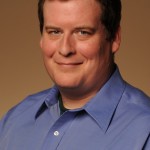 Just follow the instructions:
Wednesday, May 25 @ 8pm
is
$10* ( cash only) Actor's Night
for
THE RAINMAKER
A ROMANTIC COMEDY BY N. RICHARD NASH
At
Chaffin's Barn Dinner Theatre
8204 TN Hwy 100 37221
PRODUCED BY JOHN & JANIE CHAFFIN
Directed by SAM WHITED
Costume Design & Construction by Billy Ditty
Scenic Design by Jim Manning
TD/Set Construction: Jim Manning, Trey Palmer
& Jeremy Holder
Lighting Design : Sam Whited & Mary Jo Weaver
Props: Debbie Kraski
Production Stage Manager: Mary Jo Weaver
Starring
Bryce Conner Flynt Foster Warren Gore
Daniel Hackman John Mauldin
Elizabeth Walsh & Lane Wright
All show only tix for those receiving this email
are only
$10 *(cash only) per person good for up to (4) people per party
(and please, feel free to spread the word to other 'actor' pals and theatre types; people that like theatre, have been to a play, always wanted to go to a play, can spell theatre, maybe drove by a theatre one time….)
*you may use your CC for purchases from bar and for desserts
SHOW ONLY'S WILL BE SEATED AT 7:30 AND AFTER…SHOW BEGINS AT 8 PM
Now, Here's whatcha gonna wanna do:
RESERVATIONS REQUIRED!!! PLEASE!
To reserve your $10 tix, please reply to this e-mail by Tuesday,May 24th-please don't call the box office
EMAIL: Reply to Martha Wilkinson at compton724@aol.com with the following info :
-the name you'd like reservation under
– *contact phone #
-the number of people in your party
*Please remember to include a phone number where you can be reached the day of the show,MAY 25. The box office will be calling to confirm as we've had a bit of trouble w/ "no shows" the past couple of "actor nights". With that said, if you have made reservations and are unable to make it, please let us know ASAP.
NOTE: If you find out a pal you want to sit w/ is coming let us know and we'll try to make it happen. We just want to avoid any switching of tables that evening as we have waiters and need to know in advance exactly how many people are coming so that the waiters are "seated" fairly.
And speaking of waiters, please remember this ticket price does not include a tip for your waiter -PLEASE remember them generously at the end of your evening!
And bring money for cocktails and yummy desserts too!
We so appreciate your support and interest in Chaffin's -See ya at the show!!!
Martha
martha wilkinson
artistic dir, co-dir aud development
chaffin's barn dinner theatre
8204 hwy 100
nashville TN 37221
compton724@aol.com
www.dinnertheatre.com
cell 615-305-5938
fax 615-662-5439
Come See
THE RAINMAKER
a romantic comedy
by N.Richard Nash
Directed by Sam Whited
May 05 – June 11, 2011
at Chaffin's Barn Dinner Theatre -"the Original" Barn
starring:
Flynt Foster Warren Gore Daniel Hackman John Mauldin Elizabeth Walsh
Lane Wright
and
Bryce Conner as "Starbuck"
www.dinnertheatre.com
Reservations Required
615-646-9977